News
348 Rohingya died or went missing as 3,500 attempted deadly sea voyages in 2022: UN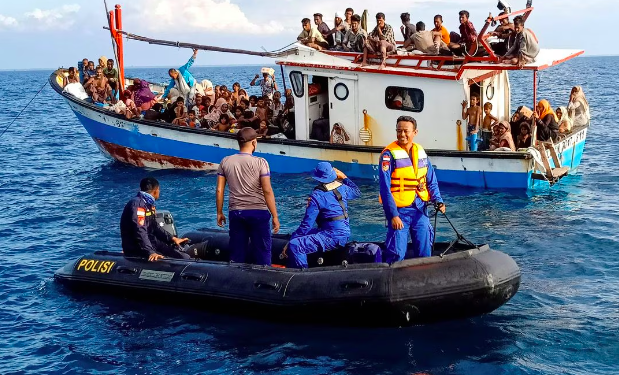 BY|Anadolu Agency
At least 348 Rohingya died or went missing as over 3,500 desperate members of the persecuted community attempted deadly sea voyages in the Andaman Sea and the Bay of Bengal in 2022, the UN Refugee Agency said on Tuesday.
The number of attempted sea crossings increased by 360% from the year before when some 700 people made similar journeys, the UNHCR said in a statement.
Most of the boats departed from Myanmar and Bangladesh which highlighted the growing sense of desperation among Rohingya in those two countries, according to the UNHCR.
Bangladesh currently hosts more than 1.2 million Rohingya refugees in its 33 congested camps. Most of these persecuted people fled a brutal military crackdown in Myanmar's Rakhine State in August 2017.
The UNHCR has recorded an alarming rise in the death toll with at least 348 individuals dead or missing at sea in 2022, making it one of the deadliest years since 2014.
In the absence of a comprehensive regional response to address these perilous maritime movements, the UNHCR warned that more people will die on the high seas, under the watch of many coastal states.
The agency urged authorities concerned to address the root causes of displacement in Myanmar, adding that until these are resolved, refugees will continue to undertake dangerous journeys.
Some 3,040 individuals, including women and children, who undertook sea journeys in some 39 boats disembarked in 2022, primarily in Myanmar, Malaysia, Indonesia, and Bangladesh.
In the last two months of 2022, four boats carrying over 450 Rohingya disembarked in Aceh, Indonesia. One boat carrying over 100 Rohingya disembarked in Sri Lanka. One boat is feared to have sunk in early December with approximately 180 individuals on board. Several boats that departed in December remained at sea as of the end of the year.
Among them are victims of trafficking, unaccompanied and separated children, and survivors of sexual- and gender-based violence.
The Bali Process, a forum for policy dialogue, information sharing and cooperation to address people smuggling, human trafficking and related transnational crime, will hold its 8th ministerial meeting in February.