News
After the quake ..Opposition parties in Turkey present a draft for urgent repatriation of Syrian refugees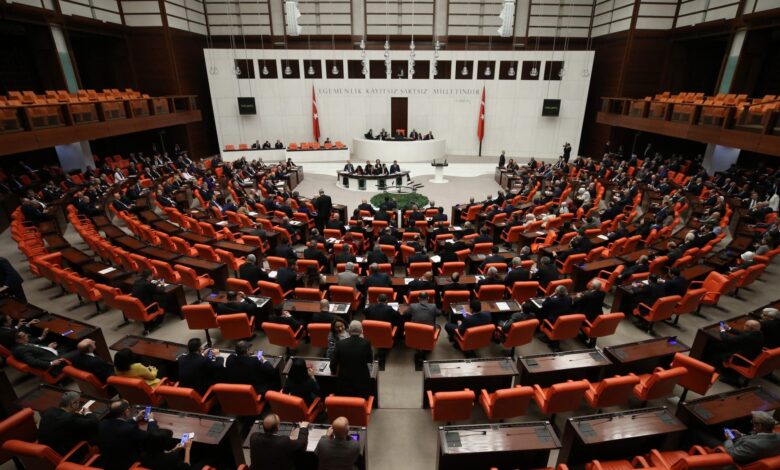 BY|Syrian Observer
The largest opposition parties in Turkey have presented the draft resolution that calls for urgent repatriation of Syrian refugees after the quake.
Lawmakers from Turkey's ruling Justice and Development Party (AKP) and its ally, the Nationalist Movement Party (MHP), have prevented the approval of a draft resolution proposed by two opposition parties in the Turkish parliament, which sought to deport Syrian refugees from the country immediately after the recent earthquake.
The largest opposition party in Turkey, the Republican People's Party (CHP), along with its ally, the Good Party (İYİ Parti), submitted a draft resolution that calls for urgent planning for the repatriation of Syrian refugees, citing the catastrophic impact of the recent earthquake on Turkey, as well as economic, political, and demographic risks.
Nevertheless, the draft resolution was blocked by members of the Turkish parliament from the Justice and Development Party and the Nationalist Movement Party, leading to its rejection.
Adnan Sezgin, a member of the Turkish parliament representing the Good Party, stated that the recent earthquake destroyed many homes in 11 states of Turkey, causing an unparalleled loss of life since the founding of the Turkish Republic. He added that the situation is causing unbearable suffering as they witness internal migration and are at risk of a significant demographic shift.
Continuing his statement, Sezgin emphasized that the refugee problem has incurred a high cost due to the flawed policy of the Turkish government towards Syria. He further added that the presence of Syrian refugees had been a significant threat to the demographic balance in the region, which has led to increased risks and highlighted divisions in the demographic structure of the area. Sezgin also expressed concern that these risks may deepen in the future.
Kemal Kılıçdaroğlu, the leader of the Republican People's Party (CHP), has developed a four-stage plan for the repatriation of Syrian refugees to their homeland if his party comes to power after the presidential elections on May 14th. The plan involves establishing channels of dialogue with the Syrian regime and rebuilding infrastructure with the assistance of the European Union.
According to the Syrian Refugees in Turkey Organization, the number of registered Syrian refugees in Turkey exceeds 3.5 million, with more than half a million residing in Istanbul alone. These refugees make up approximately 4.5 percent of Turkey's population. It is worth noting that they do not have the right to asylum but only hold temporary protection cards.