Reports
Consensus over returning irregular migrants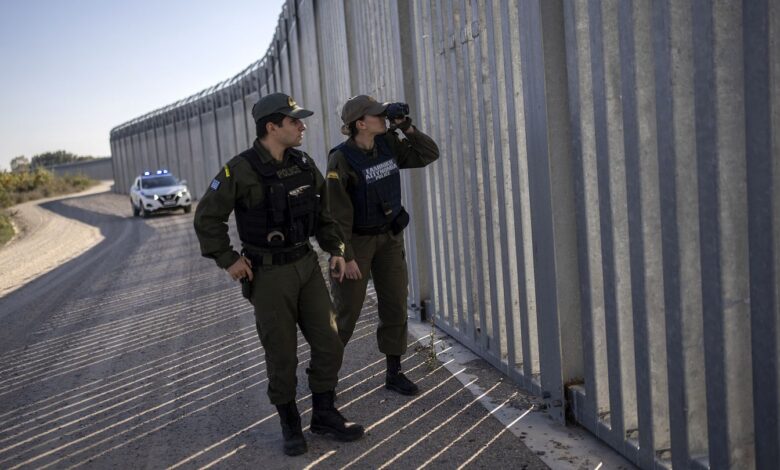 BY|infomigrants
The EU wants to use visas and development aid to pressure countries refusing to take back unqualified asylum seekers. Ursula von der Leyen has also said she wants the EU to present a list of "safe countries of origin," and boost border controls on the Mediterranean and Western Balkans routes.
European Union minsters have come to an agreement to warn nations outside of the bloc refusing to take back irregular migrants that they risked tougher visa restrictions to Europe, Swedish Migration Minister Maria Malmer Stenergard said on Thursday (January 26).
Ministers agreed that the mechanism, in place since 2020, "should be fully used" to increase the number of migrants returning to their countries of origin after their asylum applications failed, Stenergard told journalists.
"Should intensified political and diplomatic efforts not produce the desired results, member states call on the (European) Commission to come back to the (European) Council with proposals on visa restrictions," Malmer Stenergard said.
The 27 EU migration ministers met in Stockholm on Thursday to discuss the bloc's migration policies, especially on how to speed up the process of returning migrants who did not meet asylum requirements back to their home countries.
Sweden chaired the meeting as it currently holds the EU presidency.
'Immediate return'
In a letter Ursula von der Leyen sent to leaders of EU countries on Thursday, the EU Commission chief said member states could sign up to a pilot program over the first half of 2023 to speed up screening and asylum procedures for eligible migrants – allowing for "immediate return" for those who failed to qualify.
Von der Leyen said the EU wants to put in place migration deals with countries such as Bangladesh, Egypt, Morocco, Nigeria, Pakistan and Tunisia. She added that she wanted Brussels to present a list of "safe countries of origin," as well as bolster border controls on the Mediterranean and Western Balkans routes migrants use to reach Europe.
Home Affairs Commissioner Ylva Johansson, meanwhile, criticized the EU's huge increase of irregular arrivals of migrants."
"We have a very low return rate and I can see we can make significant progress here," she said.
Johansson stressed that many EU countries were under "huge pressure," receiving almost one million asylum applications last year.
What do EU countries want?
EU border agency Frontex recorded around 330,000 unauthorized arrivals in 2022 – the highest since 2016.
The bloc is also hosting nearly four million Ukrainian refugees who fled Russia's invasion, adding further pressure on EU countries, Johansson said.
Denmark, the Netherlands and Latvia were among those to call for more pressure through visas and development aid towards some 20 countries (including Iraq and Senegal) that the bloc considers weak in taking back their citizens who did not meet asylum requirements in the EU.
Dutch minister Eric van der Burg said he was open to EU financing for border barriers. Austria supports the strengthening of a fence built along the border of EU member Bulgaria with Turkey to further decrease the flow of asylum seekers.
All 27 EU heads of state are scheduled to meet on February 9-10 – talks on migration are expected to top the agenda.