News
Kılıçdaroğlu threatens to deport Syrian refugees to their country within two years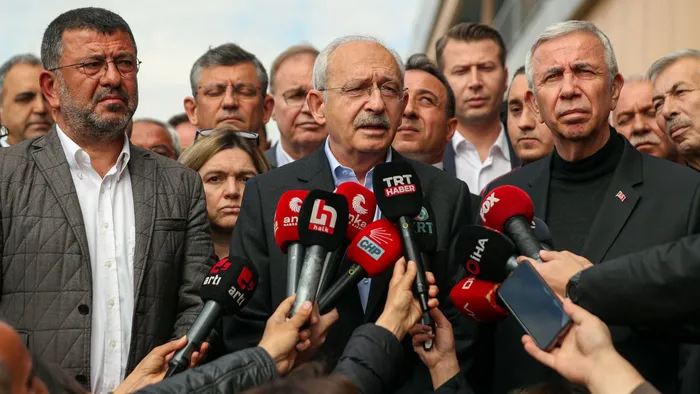 The presidential candidate for the "Nation Alliance" in Turkey, Kemal Kilicdaroglu, renewed his pledge to return Syrian refugees to their country within two years if he wins the elections.
Kılıçdaroğlu toured the province of Hatay, which was damaged by the earthquake that struck the south of the country on February 6, and headed towards the border area, targeting Syrian refugees for the first time after announcing his candidacy, despite similar statements he made in the past.
Kılıçdaroğlu said, "As you can see behind me is the Syrian border, we will send our Syrian brothers back to their country within two years, without any racism, and at the same time we will make Turkey the strongest country in the Mediterranean region."
Kılıçdaroğlu did not only target the Syrians, but rather said that they would work to open the Iranian borders to return the Afghans who came to Turkey through them, adding that "the Syrians, Iranians and Afghans should know that… We have no prejudice against any country or foreigner, but we want to live freely in our country." We do not want any change in our demographic structure.
He continued, "I have said it many times, the border is our honor, and it is our duty to protect our sovereign borders. Every border crossing will be our honor, and no one will be able to enter Turkey while waving his arms."
For his part, the leader of the anti-refugee Al-Nasr Party, Umit Ozdag, responded in a tweet on Twitter, saying: "Dear Kemal..Did you obtain Davutoglu's approval for this proposition? As far as I know, there was no consensus on the return of the Syrians in the sub-committees of the six-party table." .
The newspaper "Turkey" revealed a letter sent by the Republican People's Party (CHP) to the head of the Syrian regime, Bashar al-Assad, with the aim of obstructing the path of normalization between Ankara and Damascus.
The letter includes promises or "concessions" made by the Turkish opposition party, including the payment of compensation to the Syrian regime from Turkey, in addition to the withdrawal of Turkish forces from all Syrian lands.
The letter stated that the government of the "Republican People's Party" would meet all the demands of the Syrian regime, including the payment of compensation, and that all forces would withdraw from Syrian territory.