News
Migrant boats sink off Turkish coast; at least 4 dead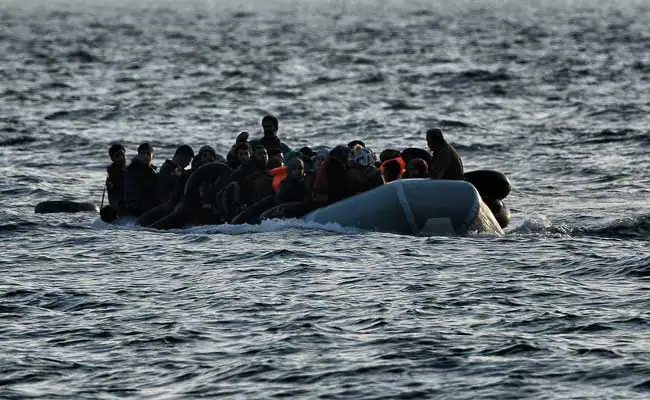 BY|infomigrants.
The Turkish coast guard said it has rescued 38 people and recovered four bodies after two migrant boats are reported to have sunk off Turkey on Tuesday.
Two boats carrying "dozens" of migrants got into difficulty off the coast of Turkey and sank on Tuesday (March 14), according to reports by Turkey's state-run Anadolu news agency and the Associated Press (AP).
The coast guard already recovered four bodies, according to Anadolu. Those rescued were taken to hospital suffering from hyperthermia, reported AP citing a private DHA news agency.
Turkey regularly accuses Greece of illegal pushbacks, a charge the Greek authorities repeatedly deny. However, NGOs have published regular evidence, including photos and videos and survivor accounts purporting to document the alleged pushbacks.
The nationalities of those on board the boat have not yet been reported.
More shipwrecks in the Aegean
This is not the first incident in the area in recent days. On Saturday, five migrants were reported to have died after their rubber dinghy sank off the coast of south-west Turkey; eleven people were rescued. The death toll was amended on March 14 — Anadolu cited the Turkish coast guard as saying that two more bodies had been found, bringing the toll up to seven.
In this case the migrants were mostly "African nationals." Those rescued were also taken to hospital. A search operation for anyone else missing continues, stated Anadolu.
In recent years, the numbers of those leaving Turkey and crossing the sea towards Greece has diminished compared to thousands every week in the few years following 2015 and 2016.
So far this year, according to the latest UNHCR figures, last updated on March 12, just 2,763 migrants have actually reached Greece.