News
Migrant staying at Manston processing centre dies – Home Office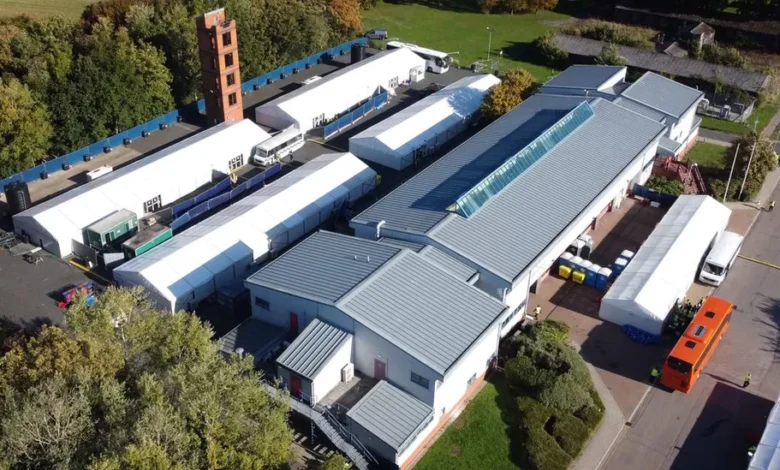 BY| BBC
A migrant staying at the Manston processing centre in Kent has died, the Home Office has said.
The man was taken to hospital on Friday evening after becoming unwell, but died on Saturday morning.
A spokesperson for the Home Office issued their "heartfelt condolences" over the death.
They said there was "no evidence at this stage" that the person had died from an infectious disease.
The spokesperson said: "We take the safety of those in our care extremely seriously and are profoundly saddened by this event.
"A post-mortem examination will take place so it would not be appropriate to comment further at this time."
The Independent Office for Police Conduct (IOPC) told the BBC it had received a referral from the Home Office, which it was assessing to determine if further action may be required.
The IOPC, which investigates serious incidents involving the police, also looks into incidents involving border and immigration staff.
Shadow Home Secretary Yvette Cooper tweeted: "There will of course need to be a full investigation into this tragic case."
Inquest, a charity which helps families of people who have died in state-related deaths, also called for an independent investigation into the man's death, which it called "deeply concerning".
Director Deborah Coles said: "There have been repeated warnings about the impoverished conditions in Manston and the impact on the mental and physical health of vulnerable people in state detention."
She added: "We need a fundamental overhaul of a failing and inhumane asylum system. Our thoughts are with all those affected."
The Home Office said that Manston provides 24/7 health facilities with trained medical staff.
Manston, which is a former military base, reopened as a migrant processing centre in February this year.
It was designed to hold migrants who had just arrived in the UK on small boats for 24 hours, and has a capacity 1,000 to 1,600 people.
Manston migrant facility in Kent
After 24 hours at Manston, migrants are meant to be moved into the Home Office's asylum accommodation system, which usually means staying in a hotel due to a lack of available accommodation.
But the centre has been the subject of controversy in recent weeks after it was revealed in October that there were around 4,000 migrants being held at Manston.
Some people were also being held for longer than 24 hours due to shortages in accommodation.
More than 40,000 migrants have arrived in Kent this year.
Home Secretary Suella Braverman has faced criticism over the living conditions at Manston.
But she defended the decision to keep thousands of people at the site and insisted she "never ignored legal advice" on using hotels to house people.
She told MPs: "What I have refused to do is to prematurely release thousands of people into local communities without having anywhere for them to stay."
She also received backlash for her use of language after describing migrants crossing the Channel as an "invasion".