Articels
Record landings on Lampedusa, 2,700 in 24 hours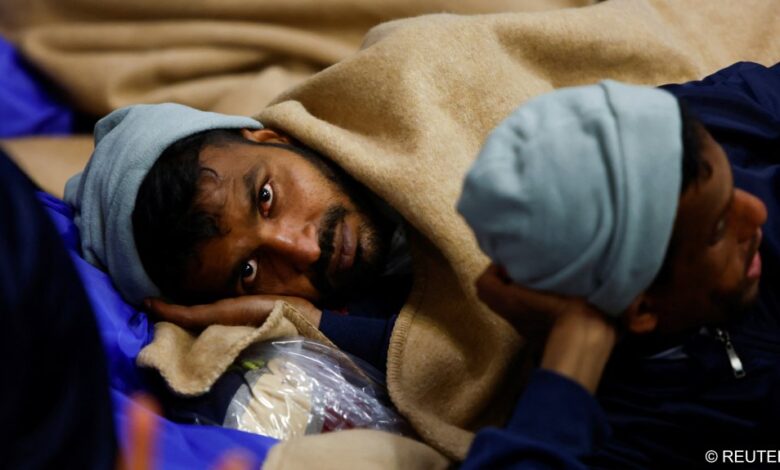 BY|italy24.press
There are already over 2,700 migrants who have been rescued in the Mediterranean in the last few hours or have landed on the Italian coasts, but the balance – given the reports at sea – is destined to rise further towards the three thousand mark. 2,200 migrants have already been rescued in the Italian Sar (search and rescue) area in the last few hours under the coordination of the Coast Guard, including five hundred rescued in the Ionian Sea and transferred to various Calabrian ports. Another 190 castaways are on board the Geo Barents (Medici Sans Frontières ship) bound for the port of Bari while 78 were recovered by Emergency's Life Support in Maltese waters. Furthermore, two other boats in difficulty were reported to the same NGO, where they are going to assist them in coordination with the Italian authorities. In Lampedusa, in addition to the people rescued, another 294 arrived in various autonomous landings.
During the night, the NGO Louise Michel hooked, off the coast of the Pelagie Islands, and there were Sar events, two adrift boats carrying a total of 78 migrants originating from Guinea, Burkina Faso, Ivory Coast and Mali.
The V1102 patrol boat of the Guardia di Finanza instead rescued 40 people (including 8 women and 3 minors) who were on a 7-metre iron vessel that set sail from Sfax in Tunisia. In the meantime, the carabinieri have traced 43 migrants (with 14 women and 5 minors) from Cameroon, Mali and the Ivory Coast to the Isola dei Conigli. The vessel used for the crossing has not been found.
ANSA agency
'Italy can be said to be very satisfied with the EU summit'. Meloni summarizes the issues addressed in Brussels: 'There has been a change of pace on migrants'. The banks? 'We are talking about a system whose fundamentals are stable and solid, I don't think there are any particular concerns' (ANSA)