Articels
Smugglers threw children into the sea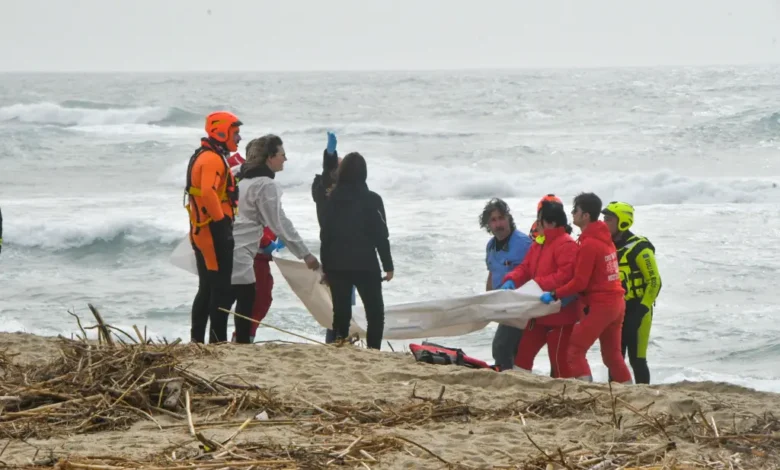 BY|New York Post
Callous human traffickers threw young migrants into the sea to try to lighten the boat that sank off the Italian coast, according to a report Monday — as officials fear the death toll could top 100.
"The traffickers started to throw kids out," one of the 81 survivors told La Stampa of the overcrowded 65-foot wooden boat that smashed into rocky reefs before dawn Sunday.
"They grabbed them by the arm and threw them in the sea."
The mayor of the Italian town of Crotone, Vincenzo Voce, shared similar stories as he arrived with flowers to where dozens of coffins were laid out in a sports hall on Monday.
"Smugglers are heinous criminals who throw people into the sea, without any scruples," Voce told La Stampa.
The harrowing allegation came as authorities on Monday confirmed that at least 14 children — including a baby and young twins — were among the 62 so far confirmed dead.
Officials fear that the death toll could top 100 since survivors said as many as 200 passengers were packed on the boat. With 81 rescued and 62 dead, that suggests more than 50 migrants are still missing.
The dead on the boat — which left Turkey packed with migrants from Afghanistan, Pakistan and Somalia — were "children and entire families,″ according to the United Nations.
Firefighter Inspector Giuseppe Larosa recalled the "spine-chilling scene" that met the first responders.
"Bodies disseminated all along the beach, many bodies disseminated on the beach. Among them many children," Larosa said.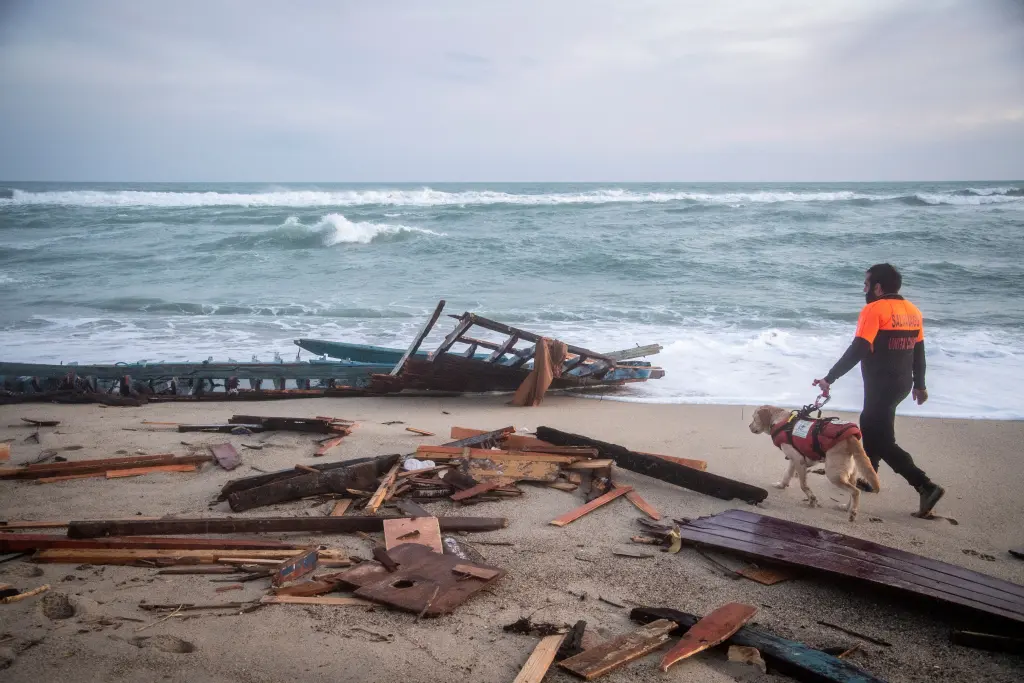 At least 59 dead in migrant shipwreck in southern Italy, 81 survivors reported
As for the survivors, the "thing that struck me the most was their silence. The terror in their eyes and the fact that they were mute. Silent," he recalled.
Red Cross volunteer Ignazio Mangione told the Times of London of the "horrible scene."
"Dozens of bodies washed up including children and a newborn baby, alongside survivors who made it ashore suffering from shock and close to hypothermia," Mangione said.
"Children have lost their parents, parents have lost their children, husbands have lost their wives," Mangione also told RAI News.
A doctor recalled seeing two men holding up the body of a 7-year-old boy who could not be saved.
"We met a survivor who fled Afghanistan with his sister to escape the Taliban. She did not survive," said Sergio Di Dato, a project coordinator with charity Doctors Without Borders (MSF).
The humanitarian group was also assisting children orphaned by the shipwreck — including a 12-year-old boy from Afghanistan who lost his parents and four siblings.
MSF was also offering psychological assistance to survivors, including a 16-year-old boy from Afghanistan whose 28-year-old sister made it to the beach but then died.
The surviving teen "hasn't found the courage to tell his parents," Di Dato said.
Officials believe the crowded wooden boat collided with the reefs, with three big chunks of it found washed up on the shore.
One man was taken into custody Sunday after fellow survivors indicated he was a trafficker, state TV said.
On Monday, officials arrested a second man — one of those hospitalized — as one of at least three suspected smugglers, local media said.
Bad weather slowed the initial rescue operation, and left authorities doubting they will find any more survivors.