Reports
Syria refugees in France face hurdles integrating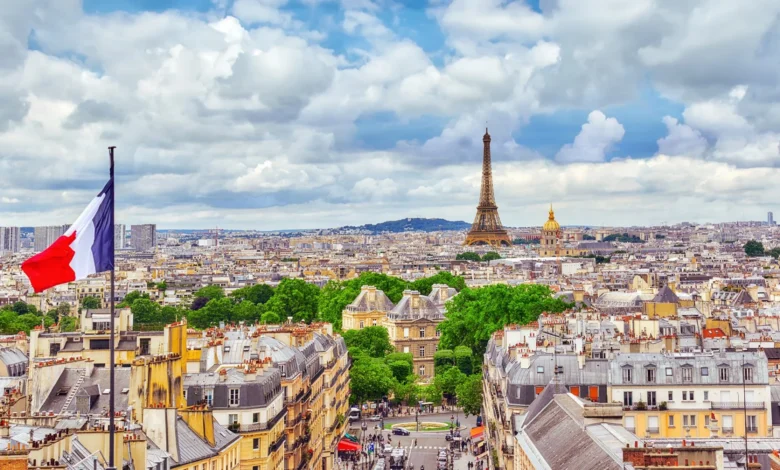 BY|middleeastmonitor
Syrians who fled violence in their country and sought sanctuary in France are having a hard time integrating with locals.
When the war in Syria began in 2011, French-Algerian journalist, Khaled Sid Mohand, was detained and imprisoned for 24 days while covering events in Damascus. He spoke to Anadolu about the conditions Syrian refugees face in France and the prejudice that migrants experience.
According to Mohand, France denied the asylum requests of most Syrian applicants, only occasionally granting them shelter.
"We're talking about something like 30,000 people. If you compare it to Germany, to Turkiye, to Lebanon, to Jordan, it is just ridiculous. This is absolutely ridiculous."
"France had the capacity to host hundreds of thousands, maybe millions," he said, adding that France had a population of 70 million people.
Even French-speaking refugees lose status
Even learning French has not entirely lifted the obstacles for Syrian refugees in a nation where linguistic proficiency is the first requirement for inclusion.
According to Mohand, France admitted refugees based on specific criteria, with fluency in French being a crucial condition for integration into society.
"French is, of course, a very important condition to adapt to society," he said, adding that the French government offers a variety of free programs to help refugees learn the language.
"But again, it's not easy. The youngest have more ability but (for) all the people above 30-40 years old, it's very difficult for them, it's very difficult to learn the language."
He emphasised that learning French alone was not enough for integration and that, despite having a certain degree of education, many refugees still struggled to find a job.
"As soon as they can speak French, they can get jobs. But the question is, what kind of jobs? When you move from your country to another country, most of the time, you lose the status you had before.
"For example if you were a doctor, you're going to be nurse. You're not going to work as a doctor, unless you go back to university," explained Mohand.
No place for Syrians, red carpet for Ukrainians
The veteran journalist also pointed out that people coming from Ukraine were not made to go through the same treatment as Syrian refugees, owing to the Russia-Ukraine war by saying that they are located in rural areas, far from city centres, on the justification that there is no place.
"The Ukrainians were welcomed here with a red carpet," he said, adding that they were treated as "stars" rather than refugees.
Some towns rejected hosting Syrian refugees by saying that they had no room, noted Mohand, who added that this attitude changed drastically when the Ukrainians arrived.
"When the Ukrainians came, they opened, they found so many places for them.
"When they (French towns) were asked, they said, 'Yes, we have plenty of rooms for white people, for Ukrainians.' Other people? 'No, no we don't want them'," he said.
Many in France were open in this attitude, an "open declaration of racism", according to Mohand.