Reports
The racist Umit Ozdag targets refugees in Turkey and accuses them of stealing..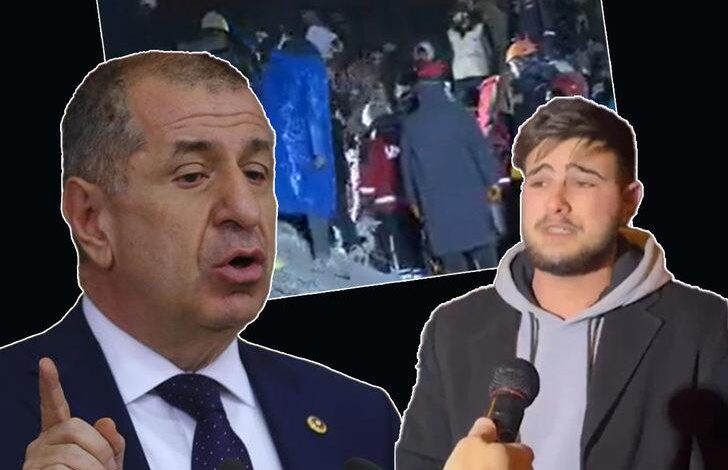 ..A Turkish person exposes Ozdag on air: I am a student of Islamic law and I memorize the Book of Allah, and I am not Syrian
A Turkish young man exposes Umit Ozdag
A Turkish young man revealed, in a video clip, that the allegations and fabrications made by the racist dissident "Umit Ozdag" in which he accused a Syrian youth of stealing the phone of one of the rescue personnel in the city of Kahramanmaraş during the recovery of the victims, are false and completely untrue, stressing that the intended young man is a Turkish citizen.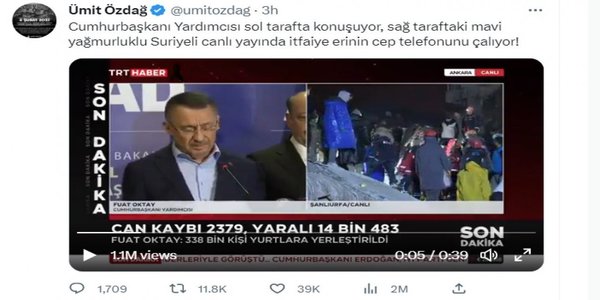 In his video on Twitter, the Turkish young man said: Ozdag is inciting and trying to drag people towards internal strife, stressing that Ozdag's tweet about the Syrian thief is unfounded, as he is a Turkish citizen and did not steal anything, as Ozdag said, but moved his phone from the back pocket, Which was portrayed to people as an attempted robbery.
The young man added that he is a Sharia student and memorizes the Book of God, and he cannot do such immoral acts. On the contrary, he has been transporting aid from Ankara to Hatay and Malatya for three days, pointing out that what Ozdag did can only be described as incitement and an attempt to stir up the Turkish street. against refugees.
The young Turk wondered how this man could do this at a time like this, as people are in a difficult situation and the bodies and wounded are under the rubble, then he comes and takes advantage of the incident for political purposes, explaining that he will file a judicial complaint against him and will pursue him in all legal authorities and when he gets his right he will donate everything he gets. for earthquake victims.
For his part, a member of the Justice and Development Party in Izmir, "Emre Cemil Evali," said that Ozdag, with his fabrications, has become a disgusting man, and that his statements about refugees are shameful, saying that his heart has become rusty and he has put all human values in a distorted way to incite among people, asking him to apologize and describing him as a shameful bastard.
At dawn on Monday, a 7.7-magnitude earthquake struck southern Turkey and northern Syria, followed by another hours later with a magnitude of 7.6 and hundreds of violent aftershocks, which left huge losses of lives and property in the two countries, as Turkey recorded 20,665 deaths and more than 80,000 injured. Meanwhile, the Syrian Civil Defense (the White Helmets) announced that 2,166 people were killed and about 3,000 injured.