Reports
Turkish NGO calls for deportation of anti-refugee party's head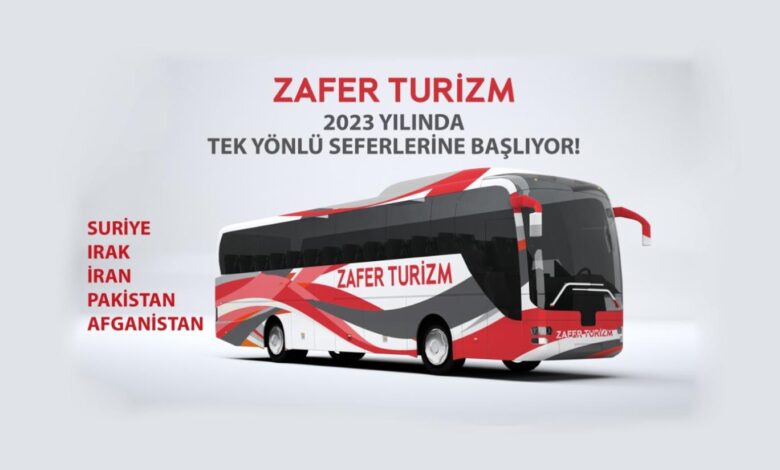 BY|Dailysabah
Ümit Özdağ, leader of the Victory Party (ZP), a staunch mit Özdağ, leader of the Victory Party (ZP), a staunch advocate of anti-migrant and anti-refugee sentiment, is the one who should be deported, a prominent refugee and migrant nongovernmental organization (NGO) says.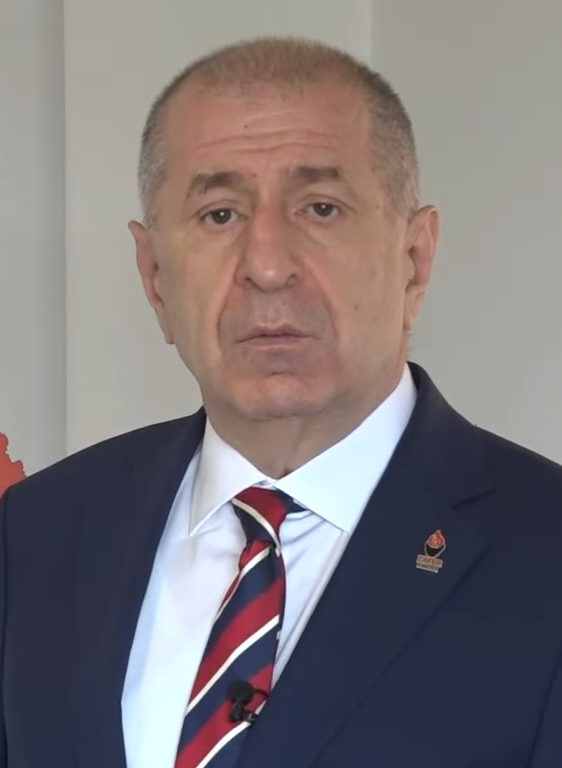 ZP released an election campaign video this week, promising to "send" what it claimed "13 million migrants, refugees and illegals" in Türkiye. A tweet accompanying the video said "Zafer Tourism" launched "one-way trips to Damascus" and urged supporters to send cash to the party's bank account, with a note "where you can write the name of person you wanted to deport."
The Research Centre on Asylum and Migration (IGAM) tweeted in reply that they wanted Ümit Özdağ to be "sent" to Damascus and shared the image of a cash transfer document to the account.
The video shared by ZP on Jan. 16 shows people lined up in front of a stand, next to a bus painted "Zafer Tourism" and a slogan of Özdağ, "All refugees will go!" People in the video "purchase" tickets by saying the name of the refugee they wanted to "send." Among the seemingly concocted names on tickets is Ahmet Hamo, a Syrian-Turkish journalist who previously criticized ZP. Özdağ has tweeted last year that Ahmet Hamo would be "passenger No. 1" of the "Zafer Tourism bus" to come abroad. Indeed, the actors in the video say "seat No. 1" was allocated to "Ahmet Hamo." A party official says in the video that all refugees would be deported within one year.
Özdağ, who was expelled from one party and resigned from another in five years, went on to found ZP in August 2021. He is the only deputy of his party represented in Parliament. The party found a relatively large following online though it will face its first real test in the upcoming elections.
ZP was repeatedly criticized in the past for its actions toward migrants and refugees, including videos Özdağ shared, showing him "interrogating" the refugees he came across, "recommending" them to leave Türkiye "as soon as possible" and his tweets about what critics call "false propaganda" against refugees. The party came under fire by NGOs working for refugee welfare when its supporters recently released a short film entitled "Silent Invasion" depicting a future Türkiye with more Arabs than Turks.
Though ZP is regarded as a fringe party, the main opposition Republican People's Party (CHP) is also a proponent of mass deportation, though it uses a softer rhetoric. Party leader Kemal Kılıçdaroğlu has pledged that they would send refugees back to Syria if they came to power, though it would be on a voluntary basis and in line with international laws. The government also favors the return of refugees once security is maintained in Syria and helped some to return to areas cleared of terrorist groups with the assistance of the Turkish army in Syria's north in the past. But the government steers away from mass deportation and forced return and often boasts exemplary humanitarian assistance to refugees, praised by the international community.
Türkiye hosts the world's largest refugee population, mostly made up of 3.6 million Syrians living under temporary protection. It's been more than 10 years since the first group of Syrian refugees, consisting of 250 people, entered Turkey, starting their new lives in the country after fleeing the war and persecution of the Assad regime.
Since the beginning of the Syrian civil war in 2011, Türkiye has backed moderate opposition groups against the Assad regime and opened its doors to those who had to flee the country to save their lives. Türkiye hosts more Syrian migrants than any other country in the world. The country also leads humanitarian aid efforts for Syrians in Türkiye and opposition-controlled areas of northern Syria.
While they were largely welcomed at the start of the conflict, worsening economic conditions in Türkiye has seen local sentiment turn against them.
Afghans' plight
It is not only Syrian refugees targeted by ZP and similar anti-migrant groups. Afghan nationals who took shelter in Türkiye fleeing the conflict and economic hardships in their country are often in the crosshairs of anti-migrant groups on social media.
Afghan men in particular are subject to racist and discriminatory remarks on social media.
Rahimullah Raoufi, who migrated to Türkiye from Afghanistan's Faryab in 2009, is among them. Raoufi, who works in Istanbul to send money to his family of 13, said he was the only member of his family who can work and had to drop out of high school to find work abroad.
"When I first came here, people treated me well but it changed in recent years," he said, especially after "migration from Afghanistan to Türkiye accelerated" in recent years. "Certainly, every country has good people and bad people. Unfortunately, when one person did wrong here, thousands of people are vilified," he said. Media outlets occasionally report sexual harassment of women by Afghan men, highlighting the nationality of the suspect. Raoufi said though the reports may be true, blaming all migrants is wrong. "Because of such perverts, Afghan people who simply came here to earn a living are accused and sometimes, lose their jobs," he told Anadolu Agency (AA) on Wednesday. He said their community in Türkiye excluded people involved in such crimes and endorsed their deportation.
Still, Raoufi said real life is different than social media and the people of Türkiye always supported him and acted with sympathy. "Unlike those on social media, Turks like Afghans," he said. "But it seems Afghans are less tolerated now, because of fake news on social media," he said. "We want people to sympathize with us," he urged.
Zabihullah Amini, a 26-year-old Afghan national who arrived in Türkiye to attend university in 2018, now works in foreign trade. Amini praises the Turkish public for embracing him, "since Day One." But he complains about discriminating language toward Afghan men on social media. "I believe racism is not an ideology, it is a mental illness. Unfortunately, we encounter a few people (adapting the racist rhetoric)." Amini notes that disinformation feeds racism and aggressive behavior toward refugees and migrants, giving the example of a fake story saying that all Afghan students in Türkiye are given scholarships by the state. "All Afghan men are unfairly tagged when one man commits a crime but this is largely confined to social media," he said. Amini said Turks, who went to Germany as workers en masse, would understand their problems.
Amini said the high "visibility" of bad deeds of Afghan nationals on social media stoked "hatred." "We are brothers and sisters and can resolve our problems through talking. Turkish people should not fall for the provocation on social media. Afghans are here to work or study and return home (after a while). Afghans are hard-working people because they want to earn enough money to return home," he said. "We work at least 12 hours a day," he added. Amini also said that public perception toward Afghans viewed them as "people who chose to flee their country because of war" but Afghan men were mostly abroad because of unemployment in their homeland.