Reports
Türkiye saves 194 more migrants after illegal Greek pushbacks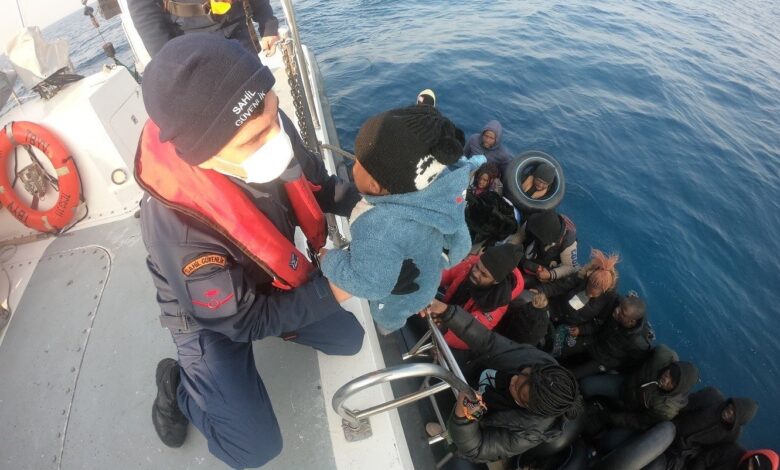 BY|Dailysabah
Türkiye saved 194 more irregular migrants who were illegally pushed back into territorial waters by Greek authorities, officials said Tuesday.
The Turkish Coast Guard Command dispatched units off the coast of the Ayvalık district in the Aegean province of Balıkesir after detecting 73 foreign nationals on life rafts.
Separately, teams rescued 22 migrants adrift on rubber boats off the coast of Bodrum and Datça districts in Muğla province.
Some 99 other migrants who were pushed back by Greece were rescued near the coasts of Menderes, Çeşme and Urla districts in Izmir province and were later taken to the provincial migration offices.
Türkiye is a critical transit route for asylum-seekers hoping to cross into Europe in search of better lives, especially those fleeing war and prosecution in the larger Middle East and Northern Africa. Both human rights groups and media outlets have widely documented Greece's human rights breaches and violent anti-migrant policy.
Ankara too has repeatedly condemned Athens' illegal practice of pushing back asylum-seekers, stressing that it violates humanitarian values and international law by endangering the lives of vulnerable migrants, including women and children.
While the Turkish coast guard has come to the rescue of thousands sent back by Greek authorities, countless others died at sea as boats full of refugees sank or capsized, especially in the Aegean Sea where both countries share a border.
Barely a month into 2023, Greece's mistreatment of asylum-seekers has reached double digits. Over the past three weeks alone, Greek coast guards pushed back hundreds of migrants trying to cross the Aegean.
The International Organization for Migration (IOM) recorded nearly 2,000 migrants as dead or missing in the Mediterranean Sea last year.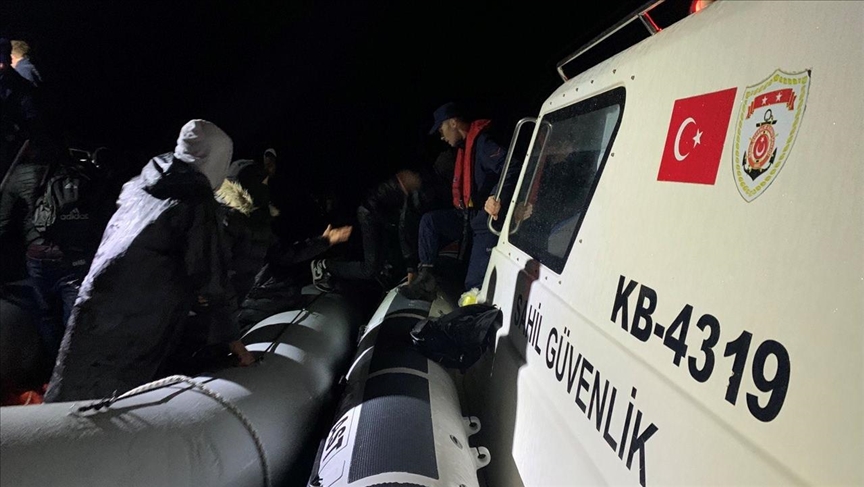 A report by Türkiye's Ombudsman Institution said in July 2022 that Greece has pushed back nearly 42,000 migrants since 2020.
Between Jan. 1 and Dec. 16, 2022, the Turkish Coast Guard Command's Aegean Command Station saved 47,498 irregular migrants in 1,550 separate cases across its areas of responsibility, over 18,000 of whom were victims of Greece's pushback policy.
Greece argues this policy is "strict but fair" and despite increasing evidence to the contrary, they have consistently denied conducting illegal summary deportation of people arriving in Greek territory without allowing them to apply for asylum. Indeed, the country has clamped down on migration with an iron fist since the height of the refugee crisis in 2015, erecting a fence along much of its land with Türkiye and increasing sea patrols near its island.
Prime Minister Kyriakos Mitsotakis' government since coming into office in 2019 has vowed to make his country "less attractive" to asylum-seekers.
Meanwhile, in an internationally scrutinized case, Athens is also looking to prosecute a group of aid workers and volunteers who participated in migrant rescue operations on one of its eastern islands. In what the defendants argue as a human rights issue, the Greek prosecution considers a criminal case related to human smuggling.
Human rights group Amnesty International has described the case against the aid workers as "farcical" and called on Greek authorities to drop the charges.
"This trial reveals how the Greek authorities will go to extreme lengths to deter humanitarian assistance and discourage migrants and refugees from seeking safety on the country's shores, something which we see in several European countries," the director of Amnesty's European office said.
The migrant crisis in the Aegean and the broader Mediterranean remains unsolved.