News
Ukraine War Anniversary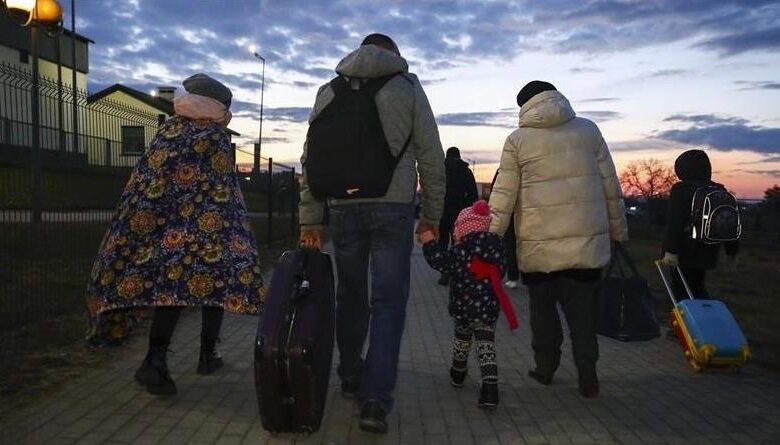 Millions of women and children struggle to integrate into new lives across whole of Europe
As the war in Ukraine reaches its first anniversary with no end in sight, millions have been forced to flee their homes and seek refuge in the EU and neighboring countries since the start of the conflict last February 24.
The escalation of the conflict and the destruction of civilian infrastructure and the country's economy forced millions to flee Ukraine and seek shelter, safety and better living conditions first in neighboring countries and then in the rest of Europe.
The number of refugees from Ukraine across the whole of Europe has surpassed 8 million, according to UN figures.
Nearly 5 million Ukrainian refugees have registered for the European Union's temporary protection or similar national protection schemes in Europe.
In March 2022, soon after the war started, the EU activated its temporary protection directive for mass influx to provide immediate and collective protection to displaced persons and reduce pressure on the national asylum systems of EU countries.
Rights under the temporary protection scheme include a residence permit, access to the labor market and housing, medical assistance, and access to education for children.
Nearly 5 million people from Ukraine benefit from the temporary protection mechanism.
Germany is the country hosting the most Ukrainian refugees in Western Europe, with about 1 million.
However, several analysts have pointed out the preferential treatment given to Ukrainian refugees who have settled in well in their adopted countries of residence, as opposed to refugees and asylum seekers from Asia, the Middle East and Africa.