Articels
Germany: Finding housing as a refugee – an obstacle course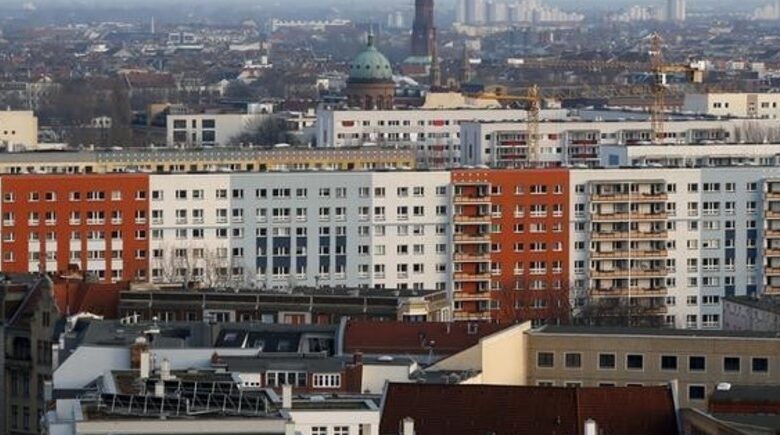 BY| InfoMigrants
More than many other situations, it is in the search for accommodation where racism is felt most in Germany. One in three people with an immigrant background say then have experienced racism while looking for an apartment.
"Often, all you need is a foreign-sounding name to avoid being invited to visit an apartment. Openly racist classified ads are unfortunately still part of everyday life," said an official from the German government's Anti-Discrimination Office during the presentation of a report on the real estate market in 2020.
In Germany, eight out of ten people (83%) believe that racism is a common phenomenon when looking for accommodation, according to the report.
Among respondents with a migration background, almost nine out of ten people (87%) think so.
This means the real estate market is where discrimination based on a person's origin and ethnicity is felt most, well ahead of racism in accessing restaurants, on public transport, in dealings with the police or in professional life.
One in three people (35%) with a migration background say they have experienced racism while looking for accommodation. These experiences are generally difficult to prove, however, and complaints are rare.
'Negative responses'
In Cologne, in western Germany, almost four out of ten people have an immigrant background.
In 2018, Turkish people accounted for a quarter of the nearly 200,000 foreigners. Iraqis made up nearly 4% and Syrians 3.4%. Barely 0.5% of the inhabitants were from the African continent.
Elyas Hosseini, from Herat in northwestern Afghanistan, has been desperately looking for an apartment for ten months.
He fled Afghanistan immediately after the Taliban took power. He recounts having narrowly escaped the suicide attack at Kabul airport which left dozens dead at the end of August in 2021.
It was through Pakistan and with the help of the German consulate that he managed to reach Germany almost a year ago with his wife and two daughters. The family has since lived in a reception center in Cologne.
"Our asylum application has been processed. The only problem we have now is to find accommodation."
Elyas is aiming for an apartment with at least three bedrooms and a monthly rent of €1,100 – the maximum amount that the Jobcenter, the employment agency also responsible for housing assistance, will pay.
"Every time I call landlords, I get a negative response. I have contacted lots of them. Some refused to answer me because I am a foreigner, others do not want to go through the Jobcenter or simply took no action."
With experiences like these so common, the association "Runder Tisch für Integration" (Round Table on Integration) decided to look into the issue by conducting a series of interviews with experts and people who had encountered discrimination in their search for housing.
Geographical segregation
In Cologne, most people with immigrant backgrounds live on the right bank of the Rhine, the river which bisects the city from north to south.
It is in these neighborhoods that rents are cheaper.
"Overall, there is a considerable lack of affordable and suitable housing for lower and middle income groups in Cologne. Added to this is the reduction in the number of public housing units," the association explains. 
The lack of housing means property owners are in a powerful position. But, as the association notes, "compared with other large German cities, the proportion of owners who are private individuals is very significant in Cologne." More than 74% of landlords in the city are private individuals who "therefore occupy a key position" when it comes to equal access to housing.
This is because landlords can play the role of "gatekeepers" who decide whether a person fits in to the expectations of the neighborhood.
The association Runder Tisch für Integration notes that as well as facing discrimination based on names, people with migrant backgrounds continue to suffer from certain misconceptions and prejudices about their "reliability (communication, payment of rent), behavior (noise level, treatment of property, compliance with house regulations, etc.) and concerns about the potential for conflict (regarding rental relationship and the neighborhood).
We reduce mountains of paperwork'
These are common problems at the Integrationshaus (House of Integration) in Kalk, one of the most diverse parts of Cologne.
"We advise people 12 hours a day and welcome nearly 100 people a day," says Elizaveta Khan, the director of the organization, which offers language lessons and assistance to deal with the headache of German bureacracy.
The search for accommodation is part of this. "We reduce mountains of paperwork. We help people do the paperwork, we try to convince landlords to accept people whose rent will be paid out of their welfare money, because many are reluctant."
Many refugees benefit from this housing assistance while they are looking for work. But coming on top of all the other hurdles, this is an additional administrative challenge which can lead to longer processing times for landlords. In a highly competitive market, this can be enough to result in rejection.
"Often, we will make the phone call ourselves and pretend to be (the person who is applying) so they can at least get an appointment. Every foreigner I know has had a landlord tell them the apartment is no longer for rent even though the advertisement is still online. Some also say outright that they do not want a foreigner. There is a lot of prejudice, especially against Muslim men who are single and unemployed."
Elizaveta Khan also notes that the search is very difficult for families with children enrolled in pre-school care. This limits where they can live because Cologne has a shortage of childcare places. "If you don't have contacts, it's very complicated."
"There are certain neighborhoods that are not open to foreigners, where I feel different. The south of the city, for example, is not really our neighborhood," says Elizaveta Khan, adding that "many people want to live with their own community, where you don't stick out, where you find the food products you know."
Less space, higher rent
As well as discrimination in the area of access to housing, there are also inequalities in Germany in terms of rent. According to a study commissioned by the Hans Böckler Stiftung, "while non-immigrant households live on average in 50 m2 per person, those with an immigrant background only have 34 m2 per person."
Despite living in smaller units, the study shows that people with an immigrant background pay higher rents and have to spend a larger share of their income on them.
Due to the shortage and high demand for cheap housing in Cologne, "it seems relatively easy for landlords to rent out an apartment in poor condition and located in a disadvantaged area," the association Runder Tisch für Integration says.
The war in Ukraine has shaken up the debate over discrimination, with many migrants expressing concern about the difference in treatment of Ukrainian refugees and those from the Middle East or Africa.
Elizaveta Khan from Integrationshaus in Kalk says "it's racism that hurts, it's not jealousy, because no one is jealous of war and displacement. People who fled war themselves know what that means."
The Ukraine conflict has even made us more aware of some of the problems faced by all refugees in Germany. "A lot of people have started noticing how complicated the paperwork is when helping Ukrainians fill out their papers. There is a lot of solidarity in our society, but for that to come out, people need to see what life is like for foreigners."
For Elizaveta Khan, hope rests with young people. "We see that the younger generations are much more angry and sure of themselves. They don't want to just let things pass and they are not willing to accept racism, while the older generations are much more reserved and above all do not want to make waves."