Articels
Germany promises more housing for refugees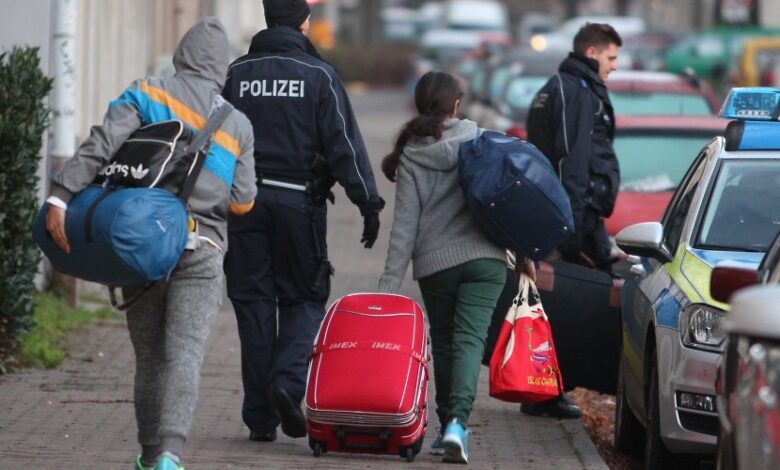 BY| DW
In 2022, Germany will take in more refugees than in 2015/2016, the majority of them from Ukraine. Cities and municipalities are overwhelmed with the task at hand. Now the federal government has announced extra help.
Many municipalities in Germany are completely overwhelmed with the accommodation and care of refugees. They have been sounding the alarm to the Ministry of the Interior for some time — they simply need help.
The discussion about how to handle the provide administrative and other necessary support for refugees, hosted by German Interior Minister Nancy Faeser of the center-left Social Democrats (SPD) in Berlin, lasted two hours.
Faeser was not at the event completely of her own accord: cities and municipalities, but also representatives of Germany's 16 states, had demanded a meeting to address the situation weeks ago. They feel that the government has left them on their own to take care of the reception and support of numerous refugees from Ukraine as well as asylum seekers from other countries.
Since the Russian invasion of Ukraine in February, around 1 million refugees have been taken in by Germany. In recent months, however, there has also been a renewed increase in the number of asylum seekers heading north via the Mediterranean and the so-called Balkan route.
From January to September 2022, some 135,000 new applications for asylum were submitted to the Federal Office for Migration and Refugees — 35% more than in 2021.
Sports halls and tent cities
More and more municipalities are saying that they simply have no more housing available for refugees. Sports halls are being turned into emergency accommodation.
The situation is comparable to 2015 and 2016, when hundreds of thousands of refugees and asylum-seekers came to Germany as a result of the war in Syria, the vice president of the German Association of Cities, Leipzig Mayor Burkhard Jung, told DW in Berlin.
Two tent cities have already been erected in Leipzig, Jung said, while in Dresden a trade fair hall has had to be used for accommodation.
The burden, it seems, is unevenly distributed. Those who come to Germany from Ukraine can move freely for up to 90 days. Two-thirds of these refugees are housed in private accommodation or have rented their own apartments.
Others mainly go to the big cities. Of the 300 properties made available by the federal government, only 68% are occupied, according to Interior Minister Faeser. There is room available, but mainly in rural areas and smaller towns.
Tighter border controls
While the intake of more refugees from Ukraine is not up for debate, the German government is determined to limit "unauthorized entries" of asylum seekers from safe third countries.
The pressure is increasing, not just in Germany, but overall at the EU's external borders, Herrmann said. "That worries me," said Faeser, who wants to ensure a "clear limit."
Border controls with Austria are to be extended for another six months beyond November. At the border with the Czech Republic, the federal police are also carrying out significantly more checks as part of their dragnet operations.
Faeser said she had also held "very serious talks" with her colleagues in the Czech Republic and in Austria, which had led to increased border controls there with Slovakia.
Serbia's visa system 'unacceptable'
Faeser also called for the situation in Serbia and an increased deployment of Frontex to be discussed at the European level.
Serbia allows visa-free entry for many nationalities, including Syrians, Iraqis and Turks, but also Indians and Pakistanis.
Authorities have observed an increase in people flying to Serbia and traveling on from there by land via Croatia, Slovenia and Austria, but also via Hungary, Slovakia and the Czech Republic to Germany.
Faeser said the German government had a "clear expectation" that Serbia would move to align its visa rules with those of the EU. "Serbia's visa practice is unacceptable. This also contributes to migration along the Balkan route."
European states have a "joint responsibility to stop illegal entries," she said.
Inhumane treatment of asylum seekers
In practice, neither Greece — where most refugees arrive from Turkey and across the Mediterranean — nor other countries on the Balkan route have any interest in taking people back.
Migration expert Gerald Knaus speaks of an "asylum desert" that stretches from Greece to Austria: "These countries compete to see who can treat potential asylum seekers worse. The result is that almost no one wants to stay in a country in that region."