Articels
Some asylum seekers in NI in 'prison-like' hotel conditions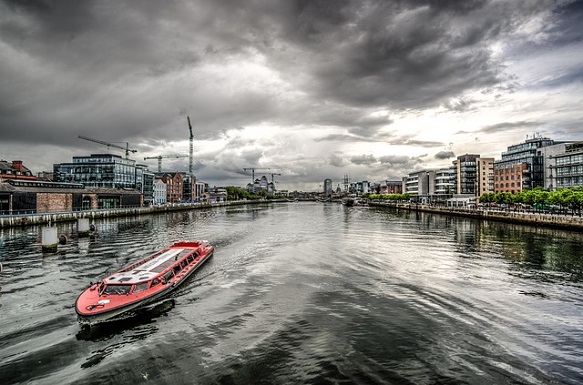 BY| BBC
Some asylum seekers in Northern Ireland are living in hotels in conditions "close to prison", an MP has said.
The SDLP's Claire Hanna also said she had a constituent who had been waiting more than five years for an asylum claim to be processed.
She made the comments during a Westminster Hall debate on accommodation for asylum seekers.
The contractor that houses asylum seekers for the UK Home Office said its arrangements "meet housing standards".
Mears, a private company, said it complied with the Home Office contract "regarding occupancy levels and space".
It added it "assessed hotels prior to using them, to ensure they are of an appropriate standard".
The company said there were about 1,300 asylum seekers living in hotels run by the organisation in Northern Ireland; 300 of those are children.
Unsuitable food and no room to play
Mustafa Nadaf has lived in hotels in Northern Ireland for nine months, having fled Syria with his wife and three sons, aged 13, six and five.
He described the living situation as stressful, with lots of people crowded into small spaces and no area for children to play.
"In the first hotel there was no space area for the kids at all, so they would just play around in the stairs going up and down, which is not suitable," he said.
"It's just cement, so some of the kids fall down and they injure themselves."
Mr Nadaf said he understood there would be difficulties when he arrived in Northern Ireland.
He said the food was "absolutely not suitable" for his younger sons, who often went hungry as he could not afford to buy alternative food.
However, on Tuesday the family received some long-awaited news.
"We got housed, my wife, my kids all crying yesterday from happiness," he said.
"My kids were so happy when they saw their own places, their own beds, their own private place.
We were transferred in the evening and they were just running around, so happy."
According to Ms Hanna, about 15% of hotels in Belfast are now designated as "contingency accommodation" for asylum seekers.
Some organisations in Northern Ireland have previously criticised the treatment of children and their families in the accommodation.
The Belfast South MP was also critical of the living conditions in the hotels, when she spoke at Westminster.
"We need an urgent improvement of living standards and atmosphere in Mears' accommodation," she said.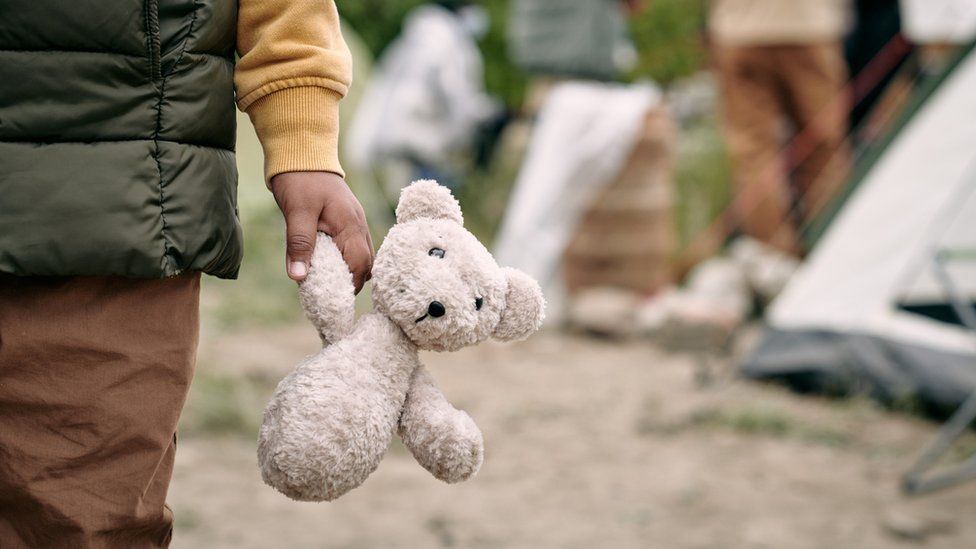 "The hotel accommodation that we're dealing with at the moment is far from the luxury that some people would want us to believe.
"The setting, though, is often compared to prison due to the restrictions placed on residents, as well as overcrowding of rooms, disruption by fellow residents among whom some mental ill health given the circumstances is inevitable."
Ms Hanna gave the example of one of her constituents who came to Northern Ireland with his wife and three children.
"They all have to go to bed at the same time or lie in silence, their movements outside the hotel are restricted by time limits and distance," she said.
"This is as close to prison as I think it's possible to be without actually being incarcerated.
"Within the hotels, families do not have access to shared spaces for play or socialising or self-organisation.
"Many of the hotels lack proper outdoor space and those in city centre hotels do not have access to play parks or other stimulating environments."
A Mears spokesperson said "All hotels that we have used offer en-suite rooms, with TV and Wi-fi access and 24 hour reception.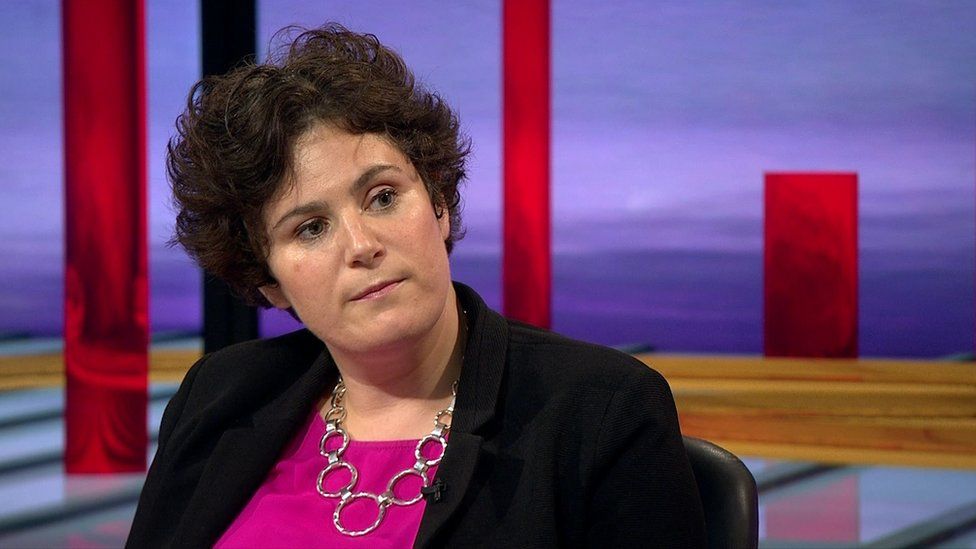 "Three meals a day are provided, along with snacks, and menus meet NHS Eatwell standards," their statement continued.
"Where families are accommodated, play areas are provided and we have been able to arrange additional provision, including Barnardo's supported play for children age four to seven, and Stay and Play for ages five and under with Belfast City Council.
"Libraries NI have also supported with reading sessions for families. All hotels we are using for family accommodation have outdoor space.
"In addition, children are able to access local play parks and other suitable family friendly amenities."
The organisation also said a team of welfare support officers were at its hotels daily.
'Significant challenge'
During the debate, Ms Hanna also accused the Home Office of a "catastrophic" failure to process asylum applications in a reasonable time.
Prime Minister Rishi Sunak recently said that not enough asylum claims in the UK were being processed quickly enough.
Responding to Ms Hanna, the Home Office Minister for Immigration Robert Jenrick said the UK was facing a "very significant challenge".
"Over the course of a two or three-year period a very large number of individuals have arrived in the UK," he said.
"That has put immense pressure on our asylum system and on local government and on devolved administrations throughout the United Kingdom."
The most recent figures published by the Home Office show there were 63,089 asylum applications in the UK in the year ending June 2022, a rise of 77% on 2019.
It is not known exactly how many asylum seekers are in Northern Ireland but Home Office data suggests that 1,404 were being supported by local councils in the first three months of 2022.
Some are from countries like Iran, Somalia, South Sudan and Libya.
Separately, refugees from Syria and Ukraine have arrived under official resettlement schemes.
Ms Hanna also claimed there had also been a "fundamental failure by the Northern Ireland Executive" to adequately co-ordinate services for asylum seekers.
She said the executive action had been "piecemeal and largely reliant on voluntary and community organisations to step into the breach".
During Tuesday's debate, DUP MP Jim Shannon said a scheme to settle Syrian refugees in Northern Ireland had been "an absolute success story" in his constituency.
"They've settled, they're working, they've absolute full control and ability to use the language and they're integrated in society," Mr Shannon said.
MPs on Westminster's Home Affairs Committee recently heard that, overall, the UK is spending almost £7m a day on hotels for asylum seekers – and the cost is likely to rise.