Articels
Syrians refugee lose adopted homes in Türkiye after earthquake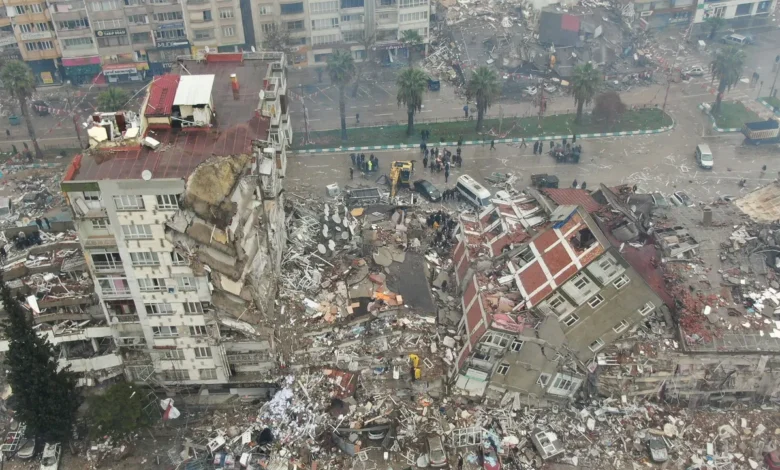 BY|Dailysabah
fleeing one tragedy years ago, Syrian refugees found themselves running into another on Monday. Ridwan Gurre had the instinct to hide from roaring warplanes when he lived in Syria during its civil war. But little prepared him for the rumble of the 7.7 magnitude earthquake that devastated his adopted home in Türkiye on Monday.
The 42-year-old joined nearly 4 million Syrians when he moved his family for the safety of southeastern Türkiye. He spent seven years building a new home in Diyarbakir, which once suffered attacks from the terrorist group PKK. His life was getting back on track. Now it is gone.
Gurre was forced to spend the past two nights with his wife and two sons on the turquoise carpet of the city's ancient Grand Mosque or Ulu Cami. The massive worship house was rebuilt from another huge quake nearly a millennium ago but survived this unscathed. Gurre felt safe for the moment but uncertain about what would happen next. "When we were in a war, we knew that when the planes flew overhead, it was time to take shelter," Gurre remarked.
Hundreds of others slept with their heads perched on their belongings or walked around covered in blankets as Gurre contemplated his fate. Women breastfed their newborns while cheerful children, blissfully unaware of the tragedy around them, played in busy corners.
"When the earthquake came at such an unexpected hour, we didn't know what would happen next," Gurre said.
The pre-dawn jolt killed thousands of people in their sleep and left untold more trapped under slabs of concrete in the cold. Others died in aftershocks rolling across Türkiye and parts of neighboring Syria day and night. The death toll in both countries has been rising by the hundreds every hour and surpassed 11,200 on Wednesday afternoon.
Aleppo native Mercan al-Ahmad recalled life in Syria, where she struggled to find food. Now she can barely sleep again. "We escaped death in Syria, and now we were struck by an earthquake in (Türkiye)," said the 17-year-old. "We can't sleep. We are scared. We live in fear of another strong aftershock." She spends restless nights and days worrying about her future and her relatives back in Aleppo, one of the provinces suffering extensive damage in Syria. "We have relatives in Aleppo. There are many casualties; many houses collapsed," she said. "We heard some of them belong to our relatives."
Ihlas Mohammed said she heard similar news about her loved ones in a village between Aleppo and Idlib. "We can't get much news about them," she said. "There was a war, we escaped, and now this (quake) happened. We have nothing," she said.
Türkiye became home to the world's largest refugee population, but opposition politicians are promising to send the Syrians back home in the run-up to Türkiye's May 14 elections.
Turkish mother Aydegül Bitgin said everyone at the mosque was the same. "We are here with Syrian refugees; we are all victims," the 37-year-old said.