Articels
Twitter hate: 86 percent of anti-Muslim content comes from US, UK, India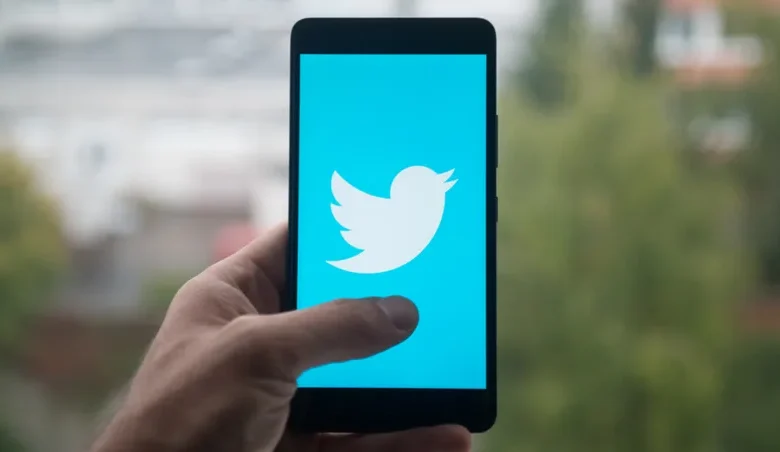 BY| TRTworld
Users from the three countries generated 86 percent of malicious content between 2017-19; online hateful content led to physical attacks on Muslims and mosques.
Last year, the United Nations strongly encouraged the international community to "take all necessary measures" to combat discrimination against Muslims and "prohibit any advocacy of religious hatred that constitutes incitement to violence" while warning that anti-Muslim hatred has reached "epidemic proportions." 
Worryingly – this appeal has fallen largely on deaf ears, particularly within the executive boardrooms of social media companies, which have done little or nothing to remove anti-Muslim content from their platforms.
This inaction is having a devastating impact on Muslim minority communities throughout the world, with the microblogging site Twitter becoming a primary source for the proliferation and amplification of anti-Muslim hatred.
The social media company should now focus its attention on user behaviour within three countries in particular, according to a new study, which found the US, the UK, and India contributed a staggering 86 percent of anti-Muslim content on Twitter during a three-year period.
The study by the Islamic Council of Victoria (ICV) – the apex Muslim body in the Australian state of Victoria which represents an estimated 270,000 community members– found nearly four million anti-Muslim posts made during a 24-month period between 2017 and 2019.
The ICV also flagged a vicious cycle of hatred manifesting in both online and offline attacks on the community globally. Indian users alone generated more than half of these hateful and hurtful posts.
Among India-based Twitter users, researchers blame India's ruling party – Bharatiya Janata Party (BJP) – for the dissemination and amplification of anti-Muslim hate, saying, "(the) BJP has actively normalised hatred towards Muslims such that 55.12 percent of anti-Muslim hatred tweets now originate in India."
ICV also pointed to discriminatory laws that deny Muslims citizenship and other civil rights for the rise of anti-Muslim hatred online among Indian Twitter accounts.
In the United States, the proliferation of anti-Muslim hate on Twitter is almost inseparable from the hateful rhetoric and policies of former president Donald Trump, who ranks as the third most frequently mentioned user in anti-Muslim posts, according to the researchers, with many tweets associated with defending his Muslim immigration ban and anti-Muslim conspiracy theories, including those that posit Democrats as collaborating with "Islamists" to take over the West.
As for the United Kingdom, researchers attributed the prevalence of anti-Muslim tweets to a multitude of factors, including the global reach of Trump's anti-Muslim animus, anti-immigration sentiments sparked by the refugee crisis, and the discourse surrounding Brexit, along with the casual racism of former Prime Minister Boris Johnson, who once compared niqab-wearing Muslim women to "letter boxes".
By analysing the anti-Muslim content produced by the three countries, researchers were able to identify several key themes, including the association of Islam with terrorism, the depiction of Muslims as perpetrators of sexual violence, the fear that Muslims wish to impose Sharia on others, the conspiracy that alleges Muslim immigrants are replacing white in the West and Hindus in India, and the characterisation of halal as an inhumane practice that typifies the so-called "barbarity" of Islam.
"Even more concerning, however, is our discovery that only a mere 14.83 percent of anti-Muslim tweets end up being removed," said the researchers, which is continuing to drive an upward surge in hate crimes against Muslim minority communities, and, in turn, even more, anti-Muslim hate speech online.
The 2019 Christchurch Mosque attack is illustrative of this vicious cycle.
The gunman was radicalised by anti-Muslim online content, and in the week after he murdered 52 Muslim worshippers, incidents of anti-Muslim abuse spiked upwards by a staggering 1300 percent in New Zealand and 600 percent in the UK, which triggered or inspired a wave of anti-Muslim violence in England and Scotland, including an attack on a mosque in Stanwell, and stabbing of a Muslim teenager in Surrey.
A recent report documented over 800 attacks against mosques by right-wing extremists in Germany since 2014.
The past month has seen attacks carried out by right-wing Indian Hindu migrants against Muslim communities in Anaheim in the US and Leicester in the UK. 
These attacks not only inflict a major psychological impact on Muslims but also on the broader community. It's unconscionable that Twitter has done little or nothing to remove the overwhelming majority of anti-Muslim content on its platform.
To that end, a 2020 study titled "From Hashtag to Hate: Twitter and anti-Minority Sentiment" is equally damning of the social media giant, having found a direct correlation between anti-Muslim hate on Twitter and violence against Muslims in public. 
Focusing on Twitter accounts with high follower numbers, including the US, the study's authors found that the rise in anti-Muslim hate crimes since Donald Trump's 2016 presidential campaign has been concentrated in American counties with high levels of Twitter usage.
"Consistent with a role for social media, Trump's tweets on Islam-related topics are highly correlated with anti-Muslim hate crime after, but not before the start of his presidential campaign, and are uncorrelated with other types of hate crimes," conclude the authors.
But none of this information is new or revelatory to Twitter, given the company issued a statement in 2020 saying it had come together with the independent members of the Cross Government Working Group on Anti-Muslim Hatred (AMHWG) as part of a "shared commitment to counter hateful conduct online," adding, "We want to tackle anti-Muslim hatred together, while also working with other groups who share this commitment."
Twitter, along with Google, and Meta, also promised to eliminate anti-Muslim content from its platform in 2019 – in the wake of the Christchurch mosque terrorist attack. But these promises have fallen well short, as highlighted by the Center for Countering Digital Hate (CCDH), which found that social media companies, including Twitter, have failed to act on 89 percent of posts containing anti-Muslim hatred reported to them.
Put simply – if Twitter continues to deny calls to remove anti-Muslim hatred from its platform, then members of Muslim minority groups will continue to be threatened, harmed, or killed. Muslims throughout the West will be exposed to the same kind of attacks seen on mosques in New Zealand, Canada, the UK, Germany, and the US in recent years.
The correlation between online hate and offline hate crimes has been established. Twitter must act immediately.